Directory
Return to Previous Page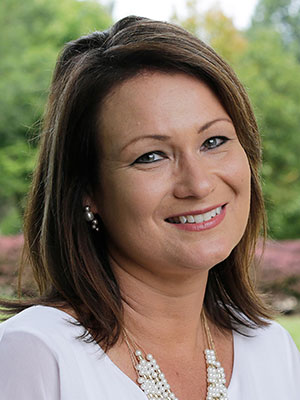 Aldridge, Amanda
Assistant Professor
Student Teacher Coordinator and Charter School Coordinator.
School of Education
Warner Hall Annex
(636) 627-2559
AAldridge@lindenwood.edu
Course Information
---

FA SEM 16
EDU 41000 PIF12
Student Teaching Secondary Education
FA SEM 16
EDU 60599 PIF12
Field Experience (Student Teaching) (Mid/High School)
SP SEM 17
EDU 41000 PIFSE
Student Teaching Secondary Education
SP SEM 17
EDU 60599 PIFSE
Field Experience (Student Teaching) (Mid/High School)

---
Biography
Dr. Aldridge is an Assistant Professor in the School of Education at Lindenwood University. She is the Coordinator of Student Teaching for Secondary, Middle and K-12 Programs, and serves as the Coordinator for Charter School Sponsorship. When she began her career in education, she taught in public schools as a high school social studies teacher. She then pursued a career in higher education in Honolulu, Hawaii in 2006. Since then, she has taught a wide variety of education courses, both graduate and undergraduate, both on campus and online. She holds a B.S. Ed. in Secondary Social Studies Education from the University of Missouri-Columbia, a M.Ed. from the University of Missouri-Saint Louis, and an EdD in Instructional Leadership, Higher Education Administration from Lindenwood University.

Dr. Aldridge holds Missouri teaching certificates in the following areas: Secondary Social Studies 9-12, Middle School Social Studies 5-9, Special Education Mild/Moderate K-12.
---