Directory
Return to Previous Page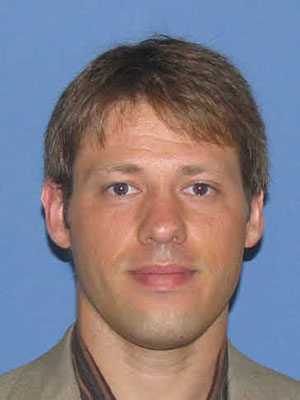 Course Information
---

FA SEM 16
ENGL 20200 01
World Literature II (GE-Lit/CrsClt)
FA SEM 16
ENGL 20200 02
World Literature II (GE-Lit/CrsClt)
FA SEM 16
ENGL 35700 01
Tpcs Brit Lit:Masterpieces Mid Ages thrgh 18th Cent(GE-Lit)
SP SEM 17
ENGL 20200 10
World Literature II (GE-Lit/CrsClt)
SP SEM 17
ENGL 38004 01
Adv. Topics in Lit: The Rise of the British Empire (GE-Lit)

---
Biography
Geremy Carnes is assistant professor of English at Lindenwood University's St. Charles campus. He earned his PhD in English from the University of Michigan, where he served as an instructor and lecturer for several years. His courses include Restoration and Eighteenth-Century Literature, British Literature I, World Literature II, and Research & Argumentation. He also teaches the special topics courses, The Rise of the Gothic in English Literature and Literature of the Early British Empire, and a J-Term course, The Digital Afterlives of Frankenstein.

Carnes's primary research interest is the representation of Catholics and Catholicism in eighteenth-century Britain. Having worked for the Early English Books Online Text Creation Partnership, he is also interested in exploring the possibilities that digital humanities research holds for expanding our understanding of the history of literature and ideas.
---
Memberships
International Society for Heresy Studies. (June 20, 2013 - Present).

Modern Language Association. (December 16, 2011 - Present).

American Society for Eighteenth-Century Studies. (May 5, 2011 - Present).

British Society for Eighteenth-Century Studies. (October 28, 2010 - Present).
---
Research Interests
Carnes's research focuses on British literature and history of the long eighteenth century, particularly literature written by or about English Catholics. His work challenges prevailing narratives which attribute major developments in early modern British literature to a distinctly Protestant theology or culture, and which treat the English Catholic community as intellectually and culturally moribund. He also works on the Gothic novel and early British imperialism. All of these interests inform his dissertation, which he is in the process of revising into a monograph, Imagining a Religious Minority: English Catholics in Literature, 1688-1791.

Carnes serves as the Webmaster for the International Society for Heresy Studies. This organization promotes a nonsectarian approach to the study of heresy, blasphemy, and nonbelief in art and literature. For more information on this organization, you may contact Carnes or visit the society's website, heresystudies.org.
---
Selected Publications
"Incest and Conversion in Dryden's Don Sebastian," Restoration 38.2 (2014): 3-19.

"'Let not religion be named between us': Catholic Struggle and the Religious Context of Feminism in A Simple Story," The Eighteenth-Century Novel 9 (2012): 193-235.
---
Presentations
"Dryden's Don Sebastian and English Tangier," Midwestern American Society for Eighteenth-Century Studies Annual Meeting, Kansas City, MO. (October 18, 2014).

"Tyrannick Belief: Heresy and the Heroic Mode in John Dryden's Tyrannick Love," International Society for Heresy Studies Conference, New York City, NY. (May 30, 2014).

"Catholic Britain in Daniel Defoe's 'Tour,'" Canadian Society for Eighteenth-Century Studies Conference: Enlightenment Constellations, London, ON, Canada. (October 17, 2013).

"Pope's Poetry as Proto-Gothic," An Eighteenth-Century Gathering with the University of Toronto, Ann Arbor, MI. (May 18, 2012).

"Alexander Pope's "Eloisa to Abelard" and the Catholic Oath Controversy," Midwestern American Society for Eighteenth-Century Studies Annual Meeting, Terre Haute, IN. (November 4, 2011).

"Catholic Conversion in Defoe's Late Works," The Culture of Grub Street: The Second Biennial Meeting of the Defoe Society, Worcester, UK. (July 16, 2011).
---