Directory
Return to Previous Page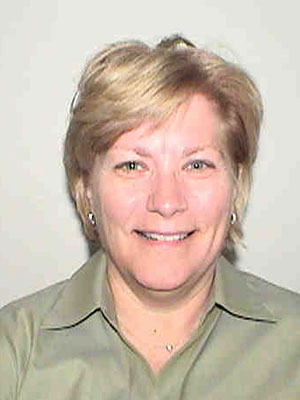 Kamm, Judy
Associate Professor, Economics
Plaster School of Business & Entrepreneurship
Harmon Hall 263
(636) 949 4833
JKamm@lindenwood.edu
Course Information
---

FA SEM 16
ECON 23010 11
Survey of Economics (GE-SocSci)
FA SEM 16
ECON 23010 21
Survey of Economics (GE-SocSci)
FA SEM 16
ECON 23010 OL11 ONLNE
Survey of Economics (GE-SocSci)
FA SEM 16
HRM 46595 PIFJK
Internship
SP SEM 17
ECON 23010 12
Survey of Economics (GE-SocSci)
SP SEM 17
ECON 23010 21
Survey of Economics (GE-SocSci)
SP SEM 17
ECON 23010 OL21 ONLNE
Survey of Economics (GE-SocSci)
SP SEM 17
FIN 32030 21
Consumer Finance

---
Educational and Professional Experience
Masters Degree in Economics from the University of Missouri St. Louis.

Taught at St. Louis Community College, St. Charles Community College, Webster University and since 1996 have taught at Lindenwood University
---
Awards
2009- Received Lindenwood University Service Award.

1999- Faculty Advisor Business Club received Lindenwood University Organization of the Year.
---
Teaching Interests
My teaching interest is economics and finance. Courses I have taught include: Principles of Finance, Consumer Finance, Macroeconomics, Microeconomics, Economic Issues, and the course that I have taught is Survey of Economics.

I have also developed a Special Topics Course titled: Understanding the Housing Market and the Home purchasing process.
---
Selected Publications
I have written Economic Supplement- Financial Lessons from an Economist, published by Kendall Hunt in 2012

Fall 2007- Spring 2009 wrote articles for the St. Charles Journal titled-Fixing Finances
---
Presentations
In February 2013, presented "Enriching Relevance- Supplement Classroom Lectures Utilizing "Evergreen" Discussion Points" at the 24th Annual Teaching Conference at Robert Morris University
---