Directory
Return to Previous Page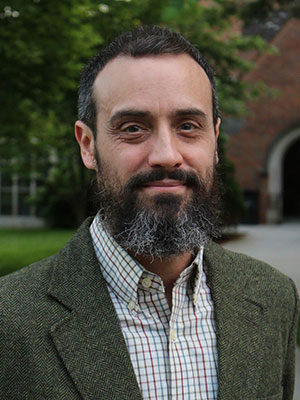 Steineger, Joseph
Assistant Professor, Philosophy
School of Humanities - Philosophy
Butler Hall 103
(636) 949 4621
JSteineger@lindenwood.edu
Course Information
---

FA SEM 16
PHL 15000 11
Introduction to Philosophy (GE-Phl-Rel)
FA SEM 16
PHL 15000 12
Introduction to Philosophy (GE-Phl-Rel)
FA SEM 16
PHL 15000 13
Introduction to Philosophy (GE-Phl-Rel)
FA SEM 16
PHL 32500 21
Philosophy of Religion (GE-Phl-Rel)
SP SEM 17
PHL 15000 12
Introduction to Philosophy (GE-Phl-Rel)
SP SEM 17
PHL 15000 13
Introduction to Philosophy (GE-Phl-Rel)
SP SEM 17
PHL 31200 31
Medieval Philosophy (GE-Phl-Rel)
SP SEM 17
PHL 38002 21
Selected Topics: Augustine's Confessions (GE-Phl-Rel)

---
Biography
Joseph Steineger is an Assistant Professor of Philosophy at Lindenwood University.

He received a B.A. (2003) and M.A. (2005) from the University of Kansas, and a second M.A. (2007) and Ph.D. (2014) from the University of Chicago.

His primary teaching and research interests are in Philosophy of Religion, Metaphysics, and Philosophy of Mind within the context of Medieval Philosophy.

More specifically, these interests include the existence and nature of a first cause, hylomorphic accounts of mind and reality, and the role of philosophy in guiding one's way of life.

Dr. Steineger is an enthusiastic teacher of college undergraduates, having taught philosophy at the University of Chicago, the University of Kansas, Aurora University, St. Xavier University, and Joliet Junior College.
---