Directory
Return to Previous Page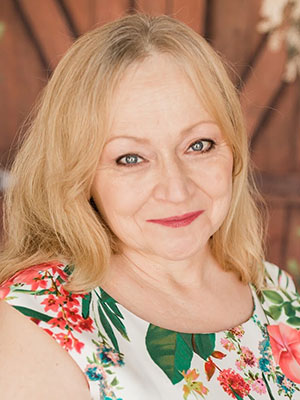 Strzelec, Janet
Associate Professor, Dance
School of Arts, Media, and Communications - Dance
Scheidegger Center 2050
(636) 949 4306
JStrzelec@lindenwood.edu
Course Information
---

FA SEM 16
DAN 10012 11
Ballet I: Advanced Level
FA SEM 16
DAN 17000 21
First Year Seminar in Dance
FA SEM 16
DAN 20012 11
Ballet II: Advanced Level
FA SEM 16
DAN 20050 21
Dance Theory and Composition I
FA SEM 16
DAN 30012 11
Ballet III: Advanced Level
FA SEM 16
DAN 30300 AR11
Dance Performance Practicum
FA SEM 16
DAN 37200 TUT01
Dance Pedagogy
FA SEM 16
DAN 37500 21
University Dance Ensemble
FA SEM 16
DAN 40012 11
Ballet IV: Advanced Level
FA SEM 16
DAN 47000 AR21
Senior Seminar in Dance
SP SEM 17
DAN 10012 11
Ballet I: Advanced Level
SP SEM 17
DAN 17100 11
Dance as an Art (GE-FineArt/CrsClt)
SP SEM 17
DAN 20012 11
Ballet II: Advanced Level
SP SEM 17
DAN 30011 11
Ballet III: Intermediate Level
SP SEM 17
DAN 37500 21
University Dance Ensemble
SP SEM 17
DAN 47200 AR11
Senior Project

---
Biography
Janet Strzelec holds a Bachelor of Science degree in Dance from Southern Illinois University Edwardsville and a Master of Fine Arts
in Directing with a Musical Theatre emphasis from Lindenwood University. She is beginning her tenth year as Chair of the Department of Dance and as Artistic Director for the Lindenwood University Dance Ensemble. Professor Strzelec has an extensive history of teaching, directing and choreographing in the greater St. Louis/St. Charles area including work with dance studios, high schools, universities, and professional dance and musical theatre companies. Her performance credits include ballets, musicals, dinner theatre, television commercials and Six Flags Show Productions.
Productions. Some of Professor Strzelec's favorite roles are Adelaide (Guys and Dolls), Anna (The Kind and I), Roxie (Chicago), and dancing as a "Friend" and a "Wili" in her favorite ballet--Giselle.




---