Directory
Return to Previous Page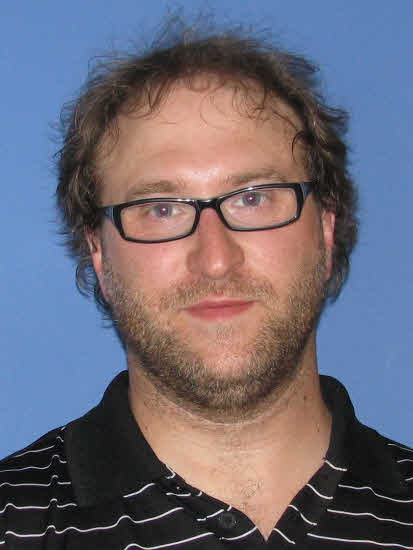 Bruce, Matthew
Assistant Professor
School of Humanities
Butler Hall 321
(636) 949-4651
MBruce@lindenwood.edu
Course Information
---

FA SEM 15
REL 20100 11
History of Christianity (GE-Phl-Rel)
FA SEM 15
REL 20100 12
History of Christianity (GE-Phl-Rel)
FA SEM 15
REL 31000 21
Islam and the West (GE-Phl-Rel/CrsClt)
FA SEM 15
REL 40000 ARMB
Senior Project
SP SEM 16
REL 15000 14
World Religions (GE-Phl-Rel/CrsClt)
SP SEM 16
REL 15000 15
World Religions (GE-Phl-Rel/CrsClt)
SP SEM 16
REL 33500 21
Christianity, Ethics and Modern Society (GE-Phl-Rel)
SP SEM 16
REL 40000 ARMB
Senior Project

---
Biography
I joined the Religion Department at Lindenwood in 2012. I completed my Ph.D in the History of Doctrine from Princeton Theological Seminary in 2014.




My research is motivated by questions concerning the status of the Christian faith under the conditions of modernism (post-Enlightenment). My work has a double focus: the history of Christianity across its development and its modern self-understanding, i.e. modern theology. My areas of specialization are modern and medieval Christian thought (both theology and philosophy). I have special interest in the post-Kantian trajectory of Protestant theology (Schleiermacher, Hegel, Schelling, Dorner, Ritschl, Barth, Jüngel, and Jenson). Further historical interests include Augustine, Thomas Aquinas, and Protestant Scholasticism. In terms of contemporary Christian thought, I am interested in World Christianities and liberation theology, particularly as concerns race and gender.




My research has as an overarching concern to address the theological poverty that characterizes contemporary philosophy on the one hand and the philosophical weakness of much contemporary theology on the other. I contend that contemporary theologians would do well to continue to listen to pre-modern thought forms (Platonic, Aristotleian, Stoic and Christian development of these philosophical systems in the Patristic and medieval periods) without ignoring post-Enlightenment thought, especially unexamined racial and gender prejudice in pre-modern thought.




Being part of a non-confessional religion department affords me the opportunity to engage in what is one of the most pressing issues that characterizes the contemporary world, the continuing dialogue and conflict between the world's major religious traditions. I have a particular interest in the history of the interaction between Islam and Christianity (and now with the Post-Christian West). I am also interested in dialogue between Christianity and other religions, especially Judaism and Buddhism. I regularly teaches classes in these subjects at Lindenwood.




My teaching mirrors the double focus of my research. I aim to provide students a learning environment in which they can develop the skills necessary for understanding theological, religious, and philosophical texts in their historical context and to use this understanding to make interpretive and constructive arguments by means of well-reasoned prose and oral communication.




I am currently revising my dissertation as a book tentatively titled "Trinity, Love, and Freedom: Theology without Voluntarism" in which I construct an account of divine freedom drawing primarily on Karl Barth and Thomas Aquinas. I have also begun work on a second book that intervenes, from a Reformed Protestant perspective, in the debate concerning "pure nature" in modern Roman Catholic theology following Henri de Lubac.




In addition, I have academic interest in Biblical exegesis and Scriptural Reasoning.
---
Educational and Professional Experience
Education

Ph.D., Princeton Theological Seminary, 2014. Emphasis: History of Doctrine

M.Th., University of Edinburgh, 2007. Emphasis: Theology in History

M.Div., Princeton Theological Seminary, 2006.

B.A., Wheaton College (IL), 2003. Major: Ancient Languages (Classical and Koine Greek, Latin, Biblical Hebrew)

Professional Experience

2012- Assistant Professor, Department of Religion, Lindenwood University



Courses taught and scheduled include:
REL 15000: World Religions
REL 20100: History of Christianity
REL 29901: Religion and the Problems of Modernity via Film
REL 29904: Women in Religion (Jewish and Christian Feminist Theology)
REL 31000: Islam and the West
REL 32000: Christian Doctrine
REL 33500: Christian Ethics and Modern Society
REL 38002: The Trinitarian Renaissance
REL 38004: Race, Rights and Religion after Ferguson


2008-2009 Lecturer, Princeton University

2007-2011 Teaching Fellow, Princeton Theological Seminary

2005-2006 Teaching Assistant, Princeton Theological Seminary
---
Areas of Focus
Areas of Specialization:

• History of Christian Thought

• Modern Western Religious Thought

• Modern Christian Theology (19th – 21st C. Protestant and Catholic)

• Medieval Western Christian Thought

• Moral Theology / Christian Ethics

Areas of Competence:

• Women's and Gender Studies

• Liberation Theology

• Reformation Thought

• Theological Exegesis (History and Methodology)

• History of Western Philosophy

• Modern Eastern Christian Thought

• Jewish-Christian-Islamic Dialogue

• Methodological Approaches to the Study of Religion
---
Memberships
American Academy of Religion

Karl Barth Society of North America

Hegel Society of North America

Barth Translators Seminar

Charles S. Peirce Society
---
Selected Publications
For my CV with a list of publications please see my academia.edu page: https://lindenwood.academia.edu/MatthewBruce
---