Directory
Return to Previous Page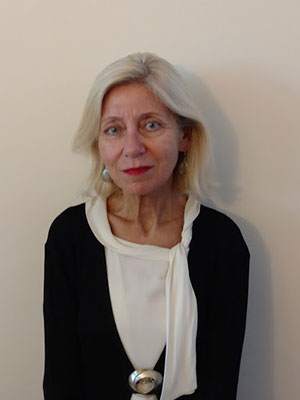 Ezvan, Kazimiera
Department Chair, Information Systems
Plaster School of Business & Entrepreneurship
Harmon Hall 261
(636) 949 4830
MEzvan@lindenwood.edu
Course Information
---

FA SEM 16
MGMT 36033 13
Business Analytics I
FA SEM 16
MGMT 36033 14
Business Analytics I
FA SEM 16
MGMT 36033 15
Business Analytics I
FA SEM 16
MGMT 36033 22
Business Analytics I
SP SEM 17
MGMT 36033 11
Business Analytics I
SP SEM 17
MGMT 36033 12
Business Analytics I
SP SEM 17
MGMT 36033 13
Business Analytics I
SP SEM 17
MGMT 36033 22
Business Analytics I

---
Biography




Mira Ezvan received her PhD from Southern Illinois
University at Carbondale, and her MS in Information Systems from Technical
University of Wroclaw, Poland. She joined Lindenwood's faculty in 1984 as an Assistant
Professor of Business and has developed and taught a variety of courses in
information systems and management science at the undergraduate and MBA levels. She has
served as a program manager and department chair in the Robert W. Plaster School of Business and
Entrepreneurship, and advanced to the rank of Professor in 1999.
She is a recipient of the 2012 Emerson Excellence in Teaching
Award. Her areas of teaching and research interest include decision science and
business analytics, and she is a member of the Decision Sciences Institute.

When not working she enjoys taking long walks, watching
movies, and spending time with her family.




---